Intelsat General Space Policy Position
The question many nations face, especially the United States, is where to draw the line between operating government-owned satellites for specific missions and relying on commercial resources for other space-based activities. Certain missions, such as nuclear command and control, are clearly in the best interest of the U.S. government to "own." However, there is little that commercial satellite operators cannot do in many space mission areas and the U.S. government has come to rely heavily on the use of commercial satellites for military and other communications.
At Intelsat General, we believe that the U.S. government needs to make even better use of commercial capability for the activities of military and civil agencies. Areas where commercial companies can make a greater contribution include:
Satellite communications. Commercial companies can design, manufacture and launch satellites far more quickly and less expensively than the U.S. government can. Intelsat's new high-throughput EpicNG satellite platform provides throughput at rates more than double that of existing wide-band communications.
Satellite flight and ground operations. Commercial operators are capable of providing space flight and ground services to the U.S. and other governments with more experienced personnel and less expensive CONOPS. This would provide the opportunity to re-purpose government resources for higher priority missions; improve network reliability, diversity and resiliency and promote technology insertion more affordably.
Space situational awareness. Greater commercial cooperation and data sharing services would help ease the burden on the Air Force for monitoring and reporting on the location of thousands of objects in space that can cause collisions and interference.
There are three key reasons for governments to rely more heavily on commercial space capabilities:
Greater reliance on commercial can provide military advantage in space less expensively, so that money and manpower can be invested in more sensitive military space capability
Greater commercialization provides greater access to commercial acquisition timelines and technology insertion. Emerging technology becomes available such as spot beams and high-throughput satellites, inherent and modern protection capability, and much more capacity
Commercial capability offers resilience across many mission areas in a highly contested or a degraded space environment. Commercial companies can provide near-term diversification, disaggregation and with some investment, higher levels of protection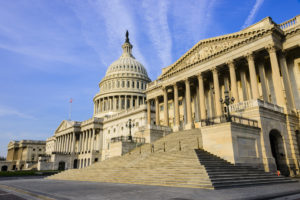 Making better use of commercial resources requires both acquisition reform by Congress and cooperating with commercial companies in planning future space architecture by the DoD. Congress has been moving forward to change acquisition rules. The next important step is for commercial operator partners to have a place at the planning table so that the latest technological innovations can be fully leveraged by the U.S. government today and well into the future.
Over the past 20 years, commercial operators have proven many times over that the DoD can rely on them to deploy new and innovative space and ground systems to serve the growing needs of a wide range of government users rapidly over a sustained period of time. We now need to dissolve the operations and acquisition delineation between milsatcom and commercial so that they are an integrated capability and viewed as a single communications network.