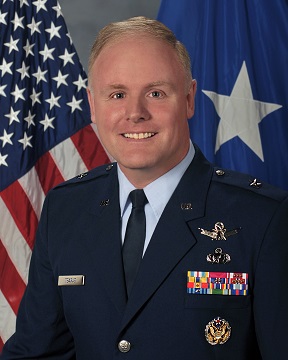 Following decades of discussion, the U.S. military has lately shown some encouraging signs of culture change in its planning and acquisition technology. But will the DoD make timely decisions on the road ahead in space capabilities? Two recent trade articles suggest a crisis of indecision regarding acquisition of critical space resources.
This conversation is increasingly in the public domain, which is undeniably a step in the right direction. But this dialogue has created a mounting sense of uncertainty about when the Pentagon will actually take action, and whether it recognizes the steep cost associated with inaction.
From National Defense Magazine:
"'We're talking about fundamental change in the way we think about and acquire space capabilities,' said Air Force Maj. Gen. Roger W. Teague, director of space programs at the office of the assistant secretary for acquisitions… Privately funded technology is making inroads in some segments of the business, notably the satellite launch market, but the Pentagon remains undecided on how it should work with the private sector in areas like satellite communications, navigation, surveillance and weather monitoring."
Numerous "analysis of alternatives" (AOA) studies have been launched in recent years with additional studies scheduled. Unfortunately, these are taking far longer than planned. If not completed and vetted soon, the study findings may possibly fall outside the planning cycle for FY 2017 budget priorities. The potential damage from such a delay was clearly defined in a recent GAO report written by procurement analyst Cristina Chaplain:
"'The longer DoD takes to complete the AOAs and come to a consensus on how to proceed, the more its range of choices will be constrained. … If decisions are not timely, DoD may be forced to continue with legacy systems' and would risk being stuck with obsolete technology, Chaplain observed. Defense Department culture has 'generally been resistant to changes in acquisition approaches, and fragmented responsibilities in DoD space programs have made it difficult to implement new processes.'"  
A recent article in Space News also highlights the threat posed by delayed AOAs. Deborah Lee James, secretary of the Air Force, has said publicly the AOAs have taken "way longer than expected" and are a source of "frustration." Doug Loverro, deputy assistant secretary of defense for space policy, has explained that one reason for these delays is the recent addition of resiliency into the space planning equation. Resilience has gained a central role due to recent technology advances and actions by Russia and China; actions that could threaten American military and commercial satellite systems.
Unfortunately this reaction from the DoD while understandable, exemplifies the potential high cost of indecision. When the private sector sees increased competition, organizations begin to move faster in response, not slower.
There is an old expression in business – even when you don't make a decision, you ARE making a decision. As Intelsat General Vice President Skot Butler discussed last year, "… time is not something government puts a value to, and this greatly contributes to much longer acquisition cycles." In past years this has cost the American taxpayer billions, and today it threatens our critical preeminence in space and the ability to successfully fulfill national security goals.
No one expects changes so vital to our national security to happen overnight. But years have been spent studying options and alternatives – decision time and critical action must come soon. The AOAs need to be completed to ensure informed decisions regarding how to construct the most capable, next-generation architecture in space.